AGO Organ Recital at Messiah Lutheran at Noon on April 9th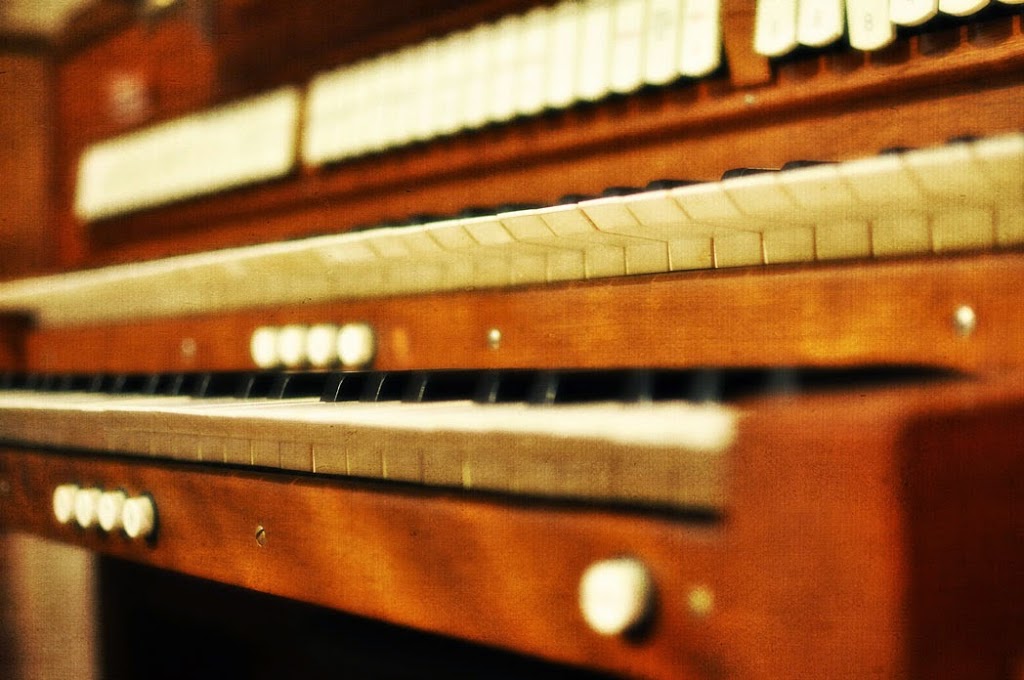 The console of Messiah Lutheran's newly installed pipe organ
(Photo / illustration by Meredith Kilby)
The local AGO (American Guild of Organists) will be presenting an organ concert on Thursday, April 9th at 12:00 Noon at Messiah Lutheran Church, 7740 Hwy 72 West in Madison, Alabama.
Organists Susan Fletcher and Mary Williamson will be the recitalists.
Messiah's pipe organ is just into its first full year of enhancing the worship and music ministries at Messiah Lutheran Church. The church was built in 1993 and a pipe organ was installed shortly thereafter, but a 2011 sanctuary expansion necessitated the need for a larger instrument to be located. The Organ Search Committee sought an instrument that would not only support Messiah's worship services but also serve as a quality performance and recital organ for the community and the newly formed Music at Messiah Classical Concert Series. After an extensive search and intensive build process during the summer of 2014, Messiah dedicated the organ on October 26th, 2014 and held its first recital.
The organ features over 800 pipes and is located within the upper level of the east transept of the choir area. This custom built, refurbished organ was designed by Miller Pipe Organ Services with the rich textures of a solid foundation, adding tonal variety and color with reeds and mixtures. The fine workmanship of the organ builders and the acoustics of the sanctuary combine to give the pipe organ a lively presence and glorious sound.
The event is presented by local American Guild of Organists members, in coordination with Lois Graff, who is the Organist and Director of Music at Messiah Lutheran Church. Lois also serves on the board of the
Music at Messiah Classical Concert Series
.

The April 9th concert was originally scheduled March 5th as part of a noontime organ recital series during the Lenten season, but was cancelled due to wintry weather.
The concert is free and all are welcome to attend!